Quality Work
Valley Stonescapes' goal is 'to do really good work.' That may sound simplistic but that really sums it up.
When we complete our project with you we want you, our customer, to be impressed with our quality of work.
15 years of experience
We have over 15 years of experience in Concrete Polishing, Decorative Concrete, Concrete Resurfacing, and Marble and Granite polishing.
In addition to those services, we offer Decorative Wall finishes using Lime Plaster and Decorative Concrete Finishes for Walls, Floors and Fireplaces.
Service areas
Although we're located in West Kelowna we serve customers from Vernon to Kelowna, West Kelowna, Peachland, Summerland and Penticton. We also provide Concrete Polishing to Metro Vancouver and surrounding areas.
Clear estimates, honest appraisals
Our sales staff will provide you with a clear estimate tailored to your needs. We value your business and do not believe in gimmicks, we believe an honest appraisal from us and quality workmanship will earn your trust for years to come.
Interior Finishes
Interior finishes make a house feel like home. Our Concrete Polished Floors, Concrete Counterops, and Lime Plaster Finishes are designed to offer a modern and contemporary appearance to compliment your space.
Lime Plaster Wall Finishes
Concrete Overlays and Epoxy
Fireplaces and Feature Walls
Concrete Grinding and Leveling
Concrete Coatings and Glue Removal
Marble and Granite Polishing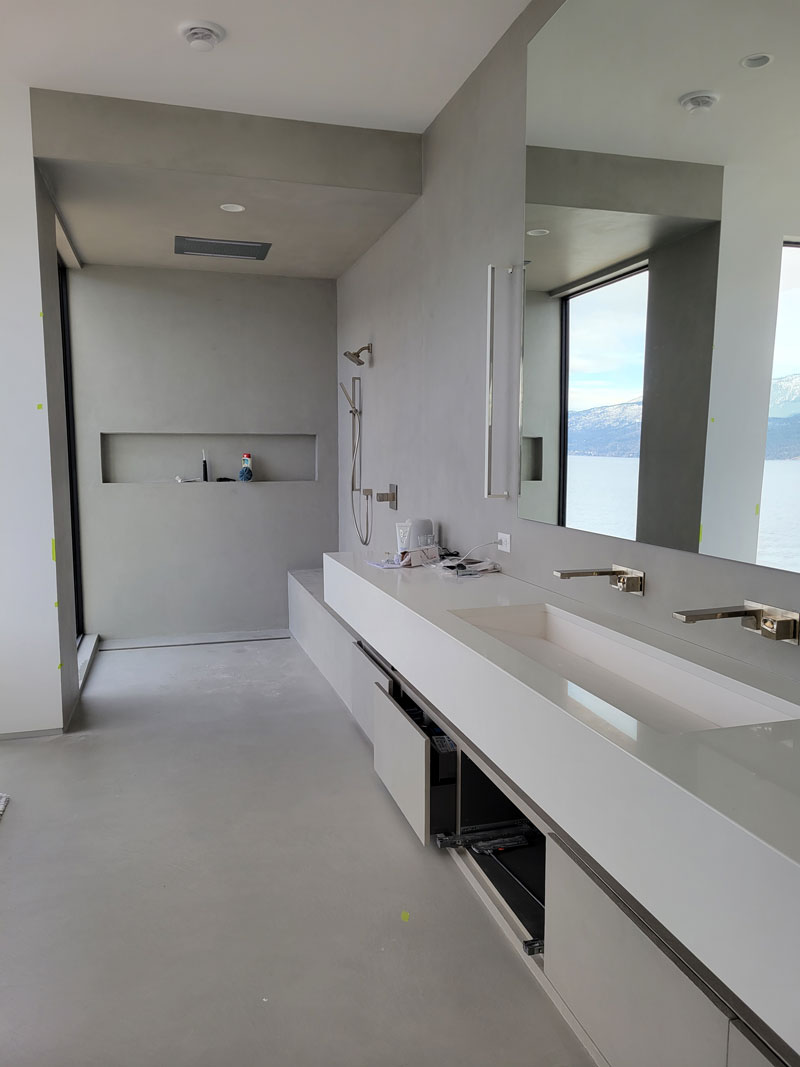 Exterior Services
Do you have a spalling driveway, path, or pooldeck? Is the sealer on your concrete worn out? Or are you planning to incorporate a new stamped concrete patio or path around your home. We offer a unique system of concrete retaining walls that are hand carved and coloured to look like a rock feature. They are also extremely strong. At Valley Stonescapes we offer a variety of Decorative Concrete and Concrete Refinishing services.
Concrete Resurfacing and Overlays
Concrete Driveway Resurfacing
Concrete Resealing and Staining
Stamped Concrete Overlays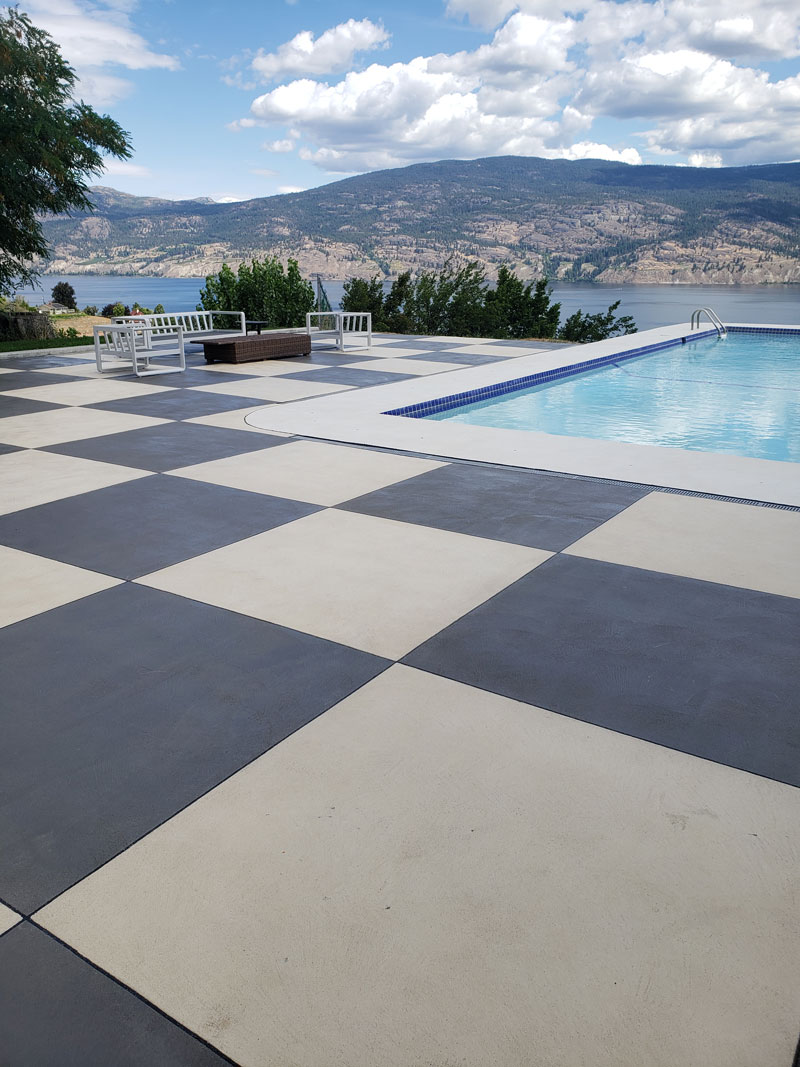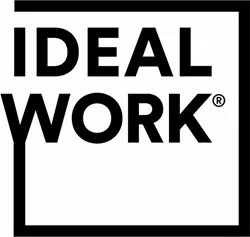 Valley Stonescapes Inc. is pleased to announce that it is a Preferred and Registered Installer of Ideal Work® products.
Ideal Work® makes unique finishes for floors, walls, decks, showers, interior, and exterior applications.
There products are distributed around the world. When applied to walls and floors the product provides a continuous and seamless finish.
Coming in a variety of colours and textures, Ideal Work® will make any space stand out. Whether you are wanting to make a statement or create a simple modern living space, Ideal Work® products will meet your requirements.
Ideal Work® products, installed by Valley Stonescapes Inc. will enable any space to be transformed to reflect the style you want to achieve.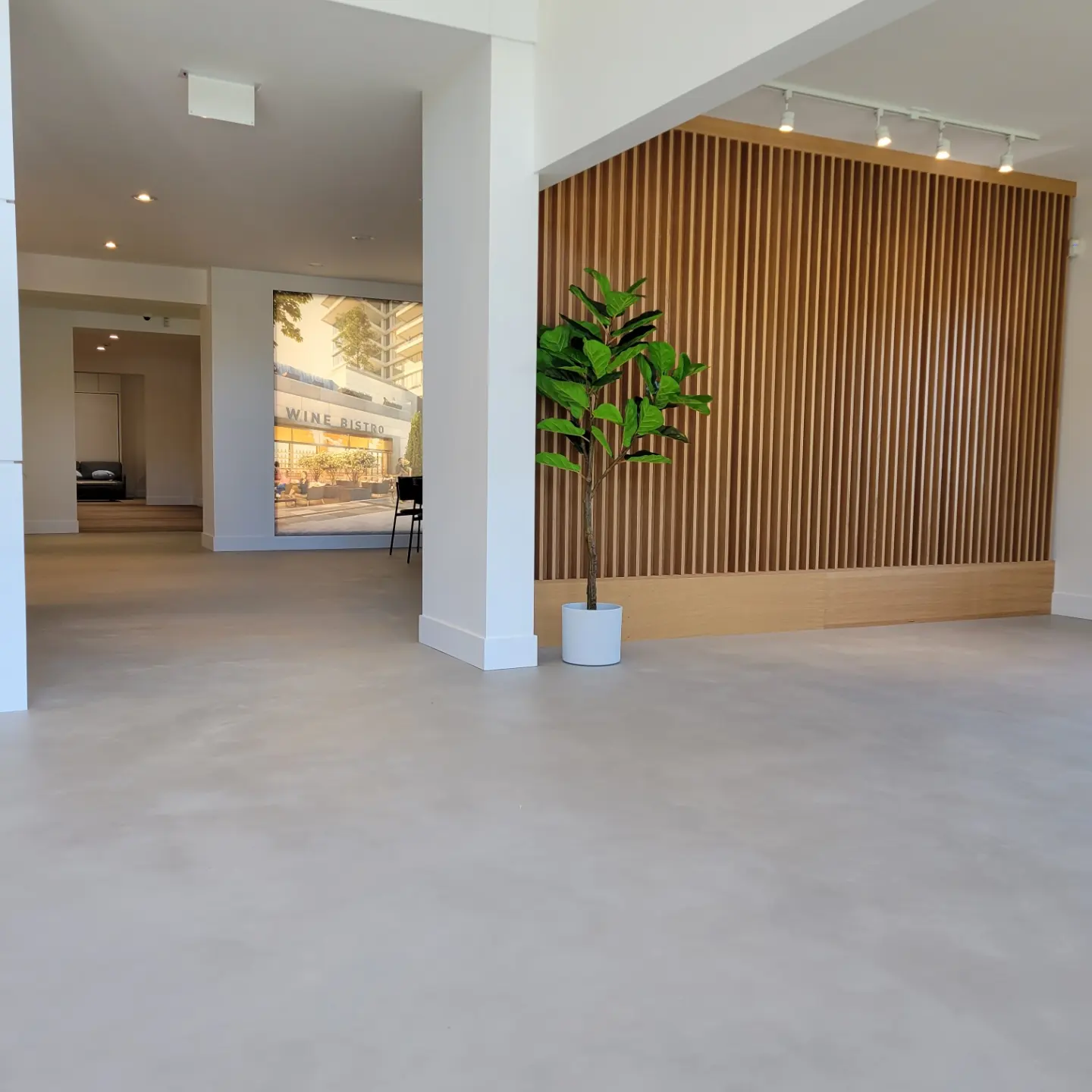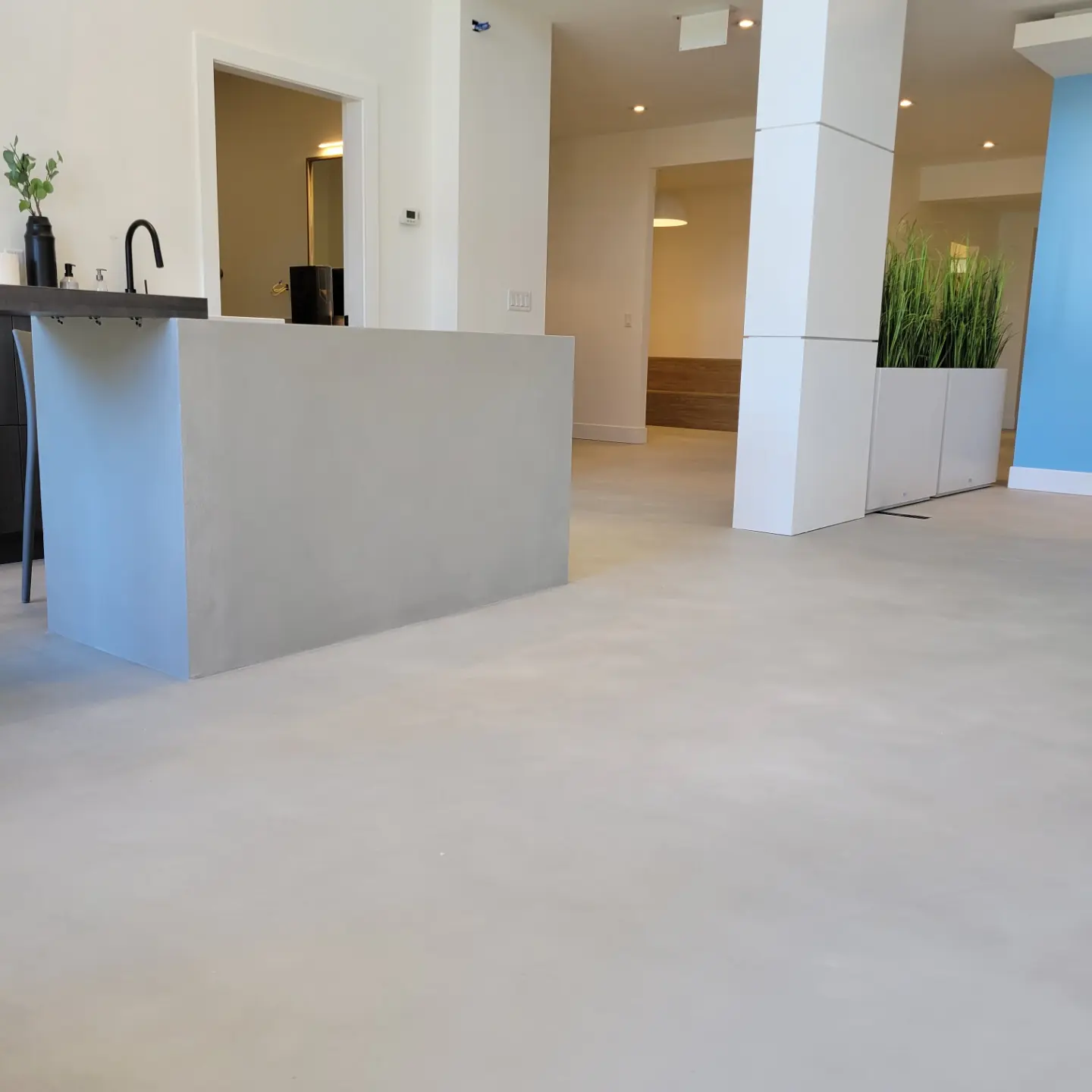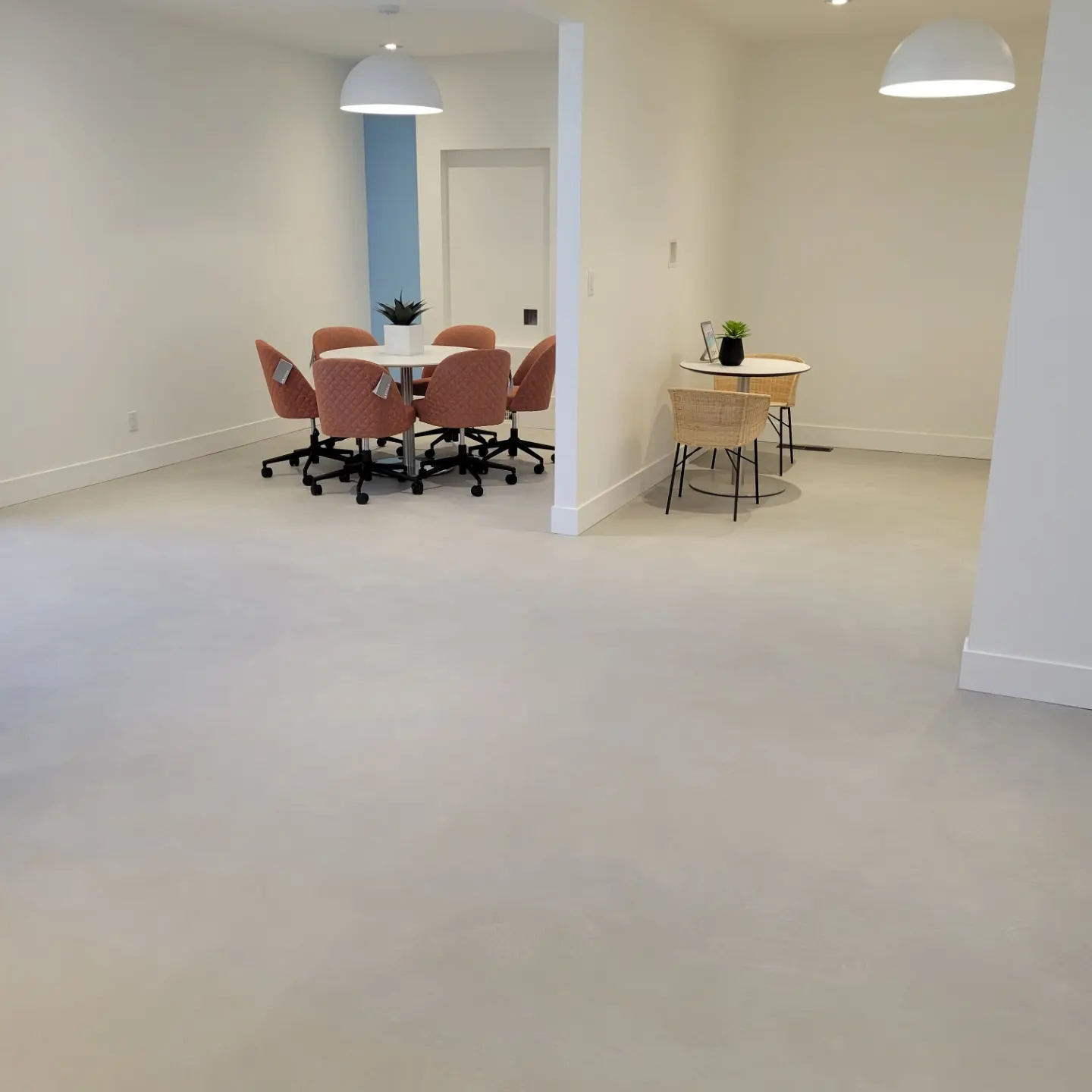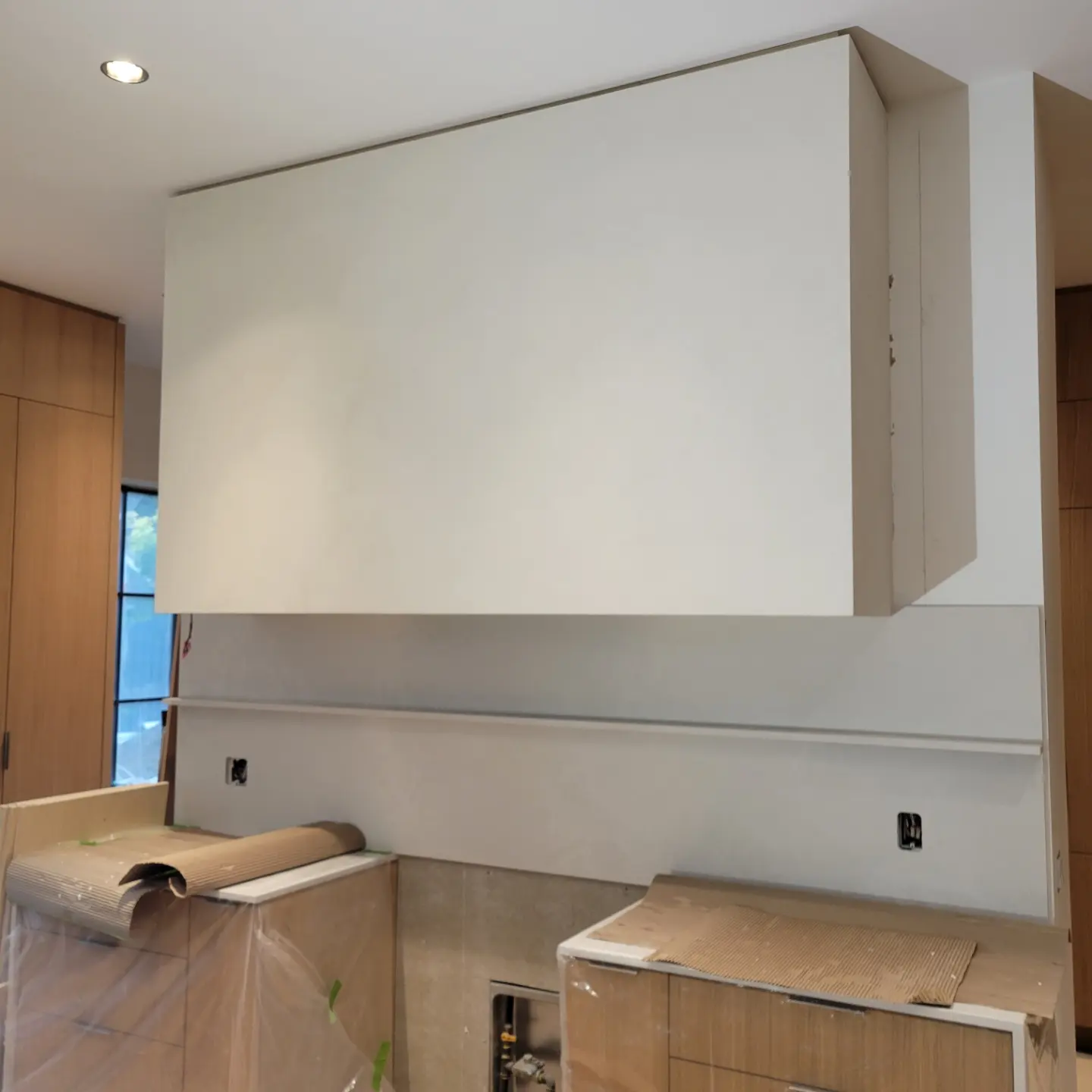 "We are completely satisfied with the quality of their work"
Paul in Kelowna
"Andrew and David polished the concrete floor on the main floor of our home. They were easy to work with from the beginning, providing us with samples of what various finishes would look like and were very knowledgable on the trade. In the end we went with a cream polish and the final result is beautiful."
Sohayl Ghadirian
"I could not be more pleased with the work and customer service we received. David was very knowledgeable and made our marble floors look better than brand new. Highly recommend them!"
Shannon Ramunno
Message Us
Get In touch below. Ask any question or request a free consultation.
Location
West Kelowna, British Columbia
Hours
Monday - Friday:
8AM – 5PM
Email
acoghill@valleystonescapes.ca